Welcome! I'm glad you're here. Take some time to browse through the pages - there is a lot of information for you.
And please
contact me
with any questions.




Current Offerings





Follow me on my 8 week journey into mindfulness. In the summer of 2015, I posted weekly summaries and assignments following the book "Mindfulness: An Eight Week Plan for Finding Peace in a Frantic World" by Danny Penman and Mark Williams.
more information

Individual Coaching, starting anytime
Telephonic / Skype or in-person
more information

Drop in 30 minute guided mindfulness meditation
FREE
every Saturday from 8:15-8:45 (no classes June/July/August)
Balance Yoga in Richmond, VT
more information

Stay tuned for next Mindfulness Class
more information
Let Your Yoga Dance classes


no scheduled classes currently - check back soon
more information
Susan Whitman PA-C, Duke Certified Integrative Health Coach
susan@trailtowellness.com
(802) 923-6070
PO Box 718 Richmond, Vermont 05477
Powered by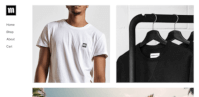 Create your own unique website with customizable templates.